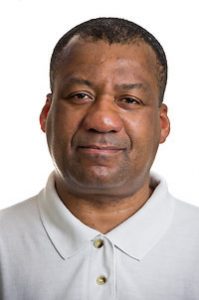 Prices:
New Patients
Adults: £65 for 1 Hour
Children 16 and under: £60 for 1 Hour
Postnatal Mother & baby
(up to 6 months) £85 for 90 Minutes

Existing Patients
Adults: £55 for 30 Minutes
Children 16 and under: £50 for 30 Minutes
Deryck Breinburg has been involved with the practice for 28 years. He trained at the British School of Osteopathy and qualified in 1989. Deryck, a biochemistry graduate, worked in medical research before training as an osteopath. He has a wealth of experience in the treatment and management of musculo-skeletal disorders.
Deryck is registered with several Health Insurance companies. If you wish to claim treatment please check with your insurance company prior to consultation.